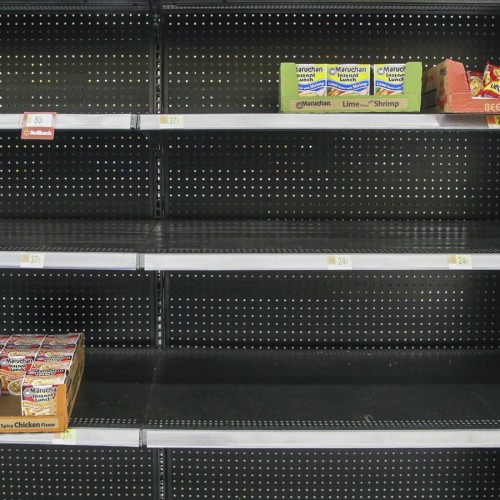 A Hunger Crisis Brews Amid COVID-19
September 1, 2020
Between March and June of 2020, about 4 in 10 people visited food banks. These are individuals who had previously not needed emergency food assistance. Many food banks reported seeing a new record, an average increase of 50% in visits across the nation.
Job loss has presented all kinds of challenges for families across America, and school closures have compounded the issue causing families to need more food. This has been particularly difficult for families with children on subsidized and free school lunch programs.
We've seen many churches and individuals step up to the plate by providing free food boxes and bagged lunch drive-thru pick up events. And when the news of COVID broke, AGI also took action and reached out to our supporters to find out what we could do to assist. In response to hearing that many food pantry programs were overburdened and having to turn families away, we decided to send funding to 17 food pantries nationwide, in areas that were deeply impacted. The need continues and your donation of any amount to Cause #3 will allow us to assist more families in need.
Overseas, in rural undeveloped parts of the world, the primary risks for hunger are food supply chain disruptions, loss of food production, and loss of incomes as operations comes to a halt because of the pandemic. Although food prices have remained somewhat stable in the US, many countries are experiencing food price inflation due to business costs related to combating the spread of COVID-19. For families already living on less than $2 a day, the rising cost of food present a new challenge. Your support to any of our overseas Hunger Causes: Cause 1, Cause 2, or Cause 4 will help us address some of these challenges.
Source:
View all news stories