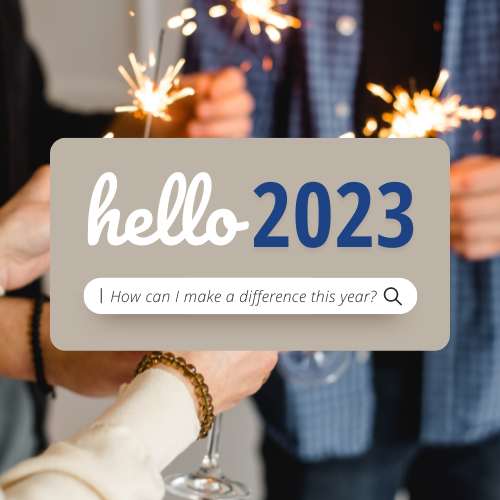 Extend Your Impact Beyond the Holiday Season!
December 21, 2022
Looking for a way to make a difference in the world, even after the traditional gift-giving season has passed?
Consider these simple ways to change lives with AGI as you enter 2023!
1. Sign up for recurring donations
Give monthly, quarterly, or even weekly to make a difference year-round! You can choose from Causes 14, 19, 20 or 21 and customize how much you would like to give on a regular basis. If you are passionate about hunger relief or assisting the homeless, Cause 14 is the perfect monthly donation for you to consider. This Cause continues to support homeless Americans each month.
Cause 19 is our only program whose funds can be dispersed at any time to provide immediate aid for people in need. This Cause is for you if the news of natural disasters pulls at your heart. Our Emergency Relief Fund is available to lift people out of dire situations before the end of our fiscal year.
Each year, some of our Causes don't receive adequate support, so we started a Where Needed Most fund to increase our impact in the areas that need a boost. In our 2022-23 gift catalog, Cause 20 serves as our Where Needed Most fund. For example, this fund was the difference in over 100,000 additional doses of life-saving medication being sent to Burma last year.
Lastly, Cause 21 Support Our Mission, is the only Cause that directly helps our organization continue to offer these meaningful gifts. Money to this Cause also supports our Alternative Gift Market program that thousands around the US attend every year to buy alternative gifts for the holidays. We always hear from market shoppers how much they enjoy visiting gift markets and donating to Causes they love.
All of these Causes are opportunities for recurring support.

2. Dedicate your birthday, wedding, graduation, or other special event to a Cause
Select a Cause (or several) that you are passionate about, then create a personalized Crowdfund page in a few easy steps to share with family and friends. A crowdfund helps engage your network to share the joys of your special moment with you in a unique way. Instead of asking for traditional gifts, a crowdfund shows your audience how much you care about certain issues and allows them to join you in supporting things that are dear to you.
3. Volunteer with AGI
Whether you live near AGI headquarters in Wichita, KS, or live far away, there is a volunteer opportunity for you. You can create content, serve as an AGI ambassador, host an Alternative Gift Market, and more! We are always looking for people who are passionate storytellers to craft SEO rich content to help grow our online presence.
As an AGI Ambassador, you will meet with church volunteers, school groups or service groups, to spread the idea of Alternative Gift Markets that have a global and local impact and encourage them to get involved. You can take things as step further and create a team of volunteers to host an Alternative Gift Market in your community. When you host a market, you can nominate your local food pantry or homeless shelter to receive a grant from AGI.
Contact our Executive Director Surinder Kaur at surinder@alternativegifts.org or call (800) 842-2243 to inquire about volunteering.
4. Use AGI gifts for all of your gift-giving occasions
Donate in honor of your relatives, friends, and coworkers! AGI gifts are the perfect thoughtful gift option for birthdays, engagements, anniversaries, holidays, and more. Select a Cause which matches the interest of your recipient, or give a gift card which allows them to choose where to allocate their gift. Click here to start gifting.
View all news stories