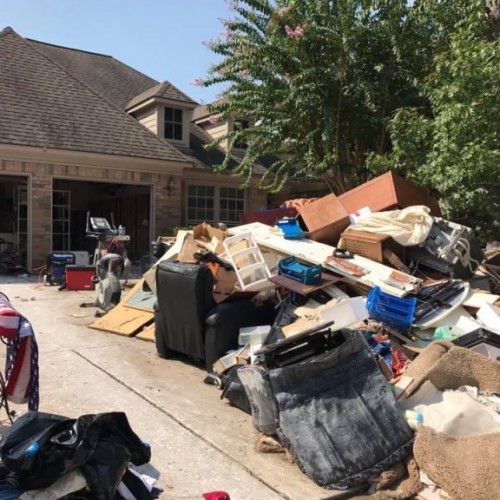 Giving Relief After the Hurricane
April 22, 2018
When Hurricane Harvey hit Texas, the news primarily focused on Houston. What people didn't see on TV were the places surrounding Houston that were impacted, too. One of those was Kingwood, Texas. Right after the devastation, we contacted Lindy Nelson-Paryag, a longtime supporter of AGI and a market host with Kingwood Christian Church, to find out how we could help. She informed us that her church was operating as a shelter and many of the congregation members and people in the community were impacted by the flooding. We sent them $5,000 to help out.
When Lindy told us they were planning hosting a market, we were struck by her announcement. Here is a community that is suffering and in need of help, and they are thinking about helping those suffering around the world. That is pretty amazing!
In the end, they ended up raising over $500 to help our global neighbors — giving money towards planting a chocolate forest in Central America, providing books to children in Ethiopia, helping Syrian refugees and more.
We are so thankful for our longstanding partnerships with churches and organizations. Even in times of trouble, they are still willing to help others who are also in need. 
View all news stories