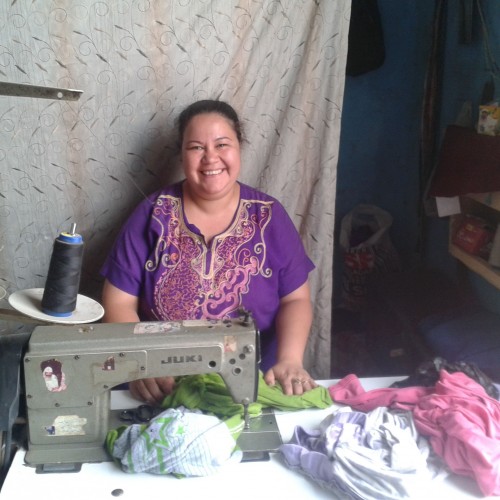 Micro-loans Provide Macro-support
May 23, 2018
Farhana, which is an Egyptian name that means "joyful," lives in a very simple, small house with her husband and her three children. She lives in a big village called Manhary in Minya governorate, where her parents and relatives live.
Farhana describes herself as a bit shy and afraid of dealing with people. She says she enjoys sewing and also likes to raise ducks and chickens.
Farhana is sick with thyroid disease, and she needs regular X-rays and other medical tests and treatment. When she heard about Think and Do's loans program from the church, she decided to apply for a loan to start a sewing microenterprise, because she needed additional income to help with the expenses of her treatment. She got the loan and started the microenterprise, and she is very happy that the project has increased her income. She has developed her project and learned new designs for dresses and bed sheets.
Farhana is enthusiastic about her microenterprise. "There is a change in my heart and there is a great impact on my family." She also said, "I hope to own a small factory where I have many sewing machines and enough material, and to become successful."
To learn more about the micro-loans project and donate
View all news stories