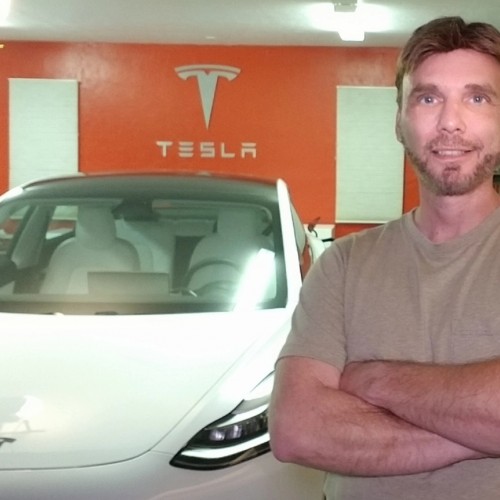 Subscribe, Enter to Win, Change the World!
February 7, 2019
When we think of all the creative and inspiring ways our supporters gift, one name comes to mind: Wade Anderson. Wade hosts a YouTube Channel and blog titled "Tesla Social", and each month he runs a contest where subscribers to his channel must solve mysteries, answer questions, and spot the secret "something" in his video. The videos are as informative as they are entertaining… heads up, you may even see a flying Yoda!
Wade has been a supporter of Alternative Gifts over the years, and he recently decided to take a very creative approach with gifting to winners of his channel contests: An Alternative Gift given in honor of a monthly winning subscriber... a gift of clean water to villages in South Sudan, Bikes to Teachers and Students in Africa, Sewing Machines to women in Guatemala. The winning subscriber then gets to choose what the next recipient will receive. For instance, the last winner chose Cause 19, Providing Hope Through Wheelchairs, to be the gift for the next one.
"I was a supporter of AGI many years ago. With life changes and moves, I got out of the habit of giving AGI gifts. Last year marked some dramatic changes for me. I began focusing back on environmental and humanitarian causes. I bought an electric vehicle, a Tesla, and I am in the process now of having solar panels installed. I reignited my passion for being an advocate for those with little to no voice, victims of domestic violence, children, animals and the planet. I became very active in the online Tesla community and decided to create the Tesla social website and YouTube channel. The folks I know are very kind people who have a similar philosophy. Tesla Social is not about me, but the community, and I wanted to use this platform to help bring awareness of the work AGI is doing. I have contests each month and winners get AGI gifts. All of you at AGI make this happen, to help facilitate needed changes and promote awareness in so many areas that many of us are blind to. By going to your causes page, my eyes are opened up to a small slice of humanitarian needs all over the world. I know there is so much more everywhere. I have traveled extensively throughout North and South America. I have been to very impoverished villages and sometimes have felt overwhelmed with a sense of helplessness, the needs are so great and I am so small in the scheme of things. But at least I know I can do something, no matter how small, I know it can make a difference."- Wade Anderson
Do you have a unique story of how you, your family, congregation or business gifts in a unique way through Alternative Gifts? Tell us about it and you might be our next "Creative Gifting" news story! Contact: krystal@alternativegifts.org
Connect With Wade:
Web: teslasocial.com | YouTube: youtube.com/channel/UCds0i_mx0YLrXczUJAlKNEg 
Twitter: twitter.com/TeslasocialC | Instagram: instagram.com/teslasocial/
View all news stories