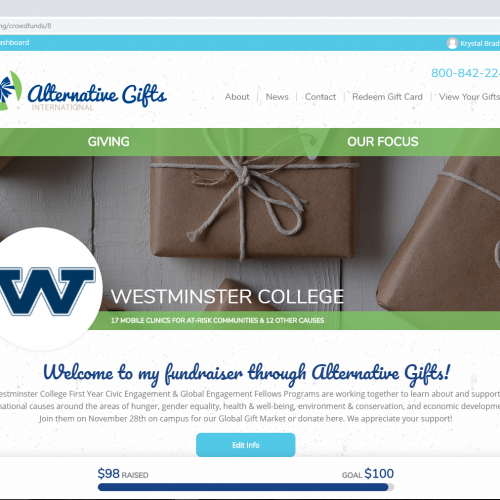 You Can inspire Change!
September 14, 2020
2020 has given us a lot to think about. For some, there's a helplessness as the world changed from pre-COVID to what we see today. You may have wondered what you and your family can do during this uncertain time. Some people around the world and here, in the US, still don't have access to basic necessities, like clean water, food, human rights, and you can do something about it. You can help!
Birthdays, and other special days are still a part of your everyday life, which means it's an opportunity for marking your special occasion in a unique, meaningful and safe way. In a few steps, you can create a Birthday, Wedding or other special occasion Crowdfund. A crowdfund is an online fundraiser that you can use to celebrate a special occasion while also raising money for social issues you care about. Select from any of our 30 Causes and in 3 steps your personalized page can be shared with your social media connections or by email.
Our Causes range from alleviating hunger, to planting trees or providing clean water. There are Causes to support giving quality education to children less fortunate, and Causes to rescue those trapped in slavery. You also don't have to wait for a special occasion to do something about a global problem. All you need is a desire to help, and a willingness to promote your personal or team crowdfund page. Ready get started? Click here and follow the steps to start your fundraiser page. We're here to help, so feel free to call 800.842.2243 for help with creating your page.
View all news stories